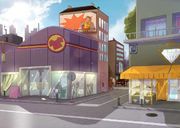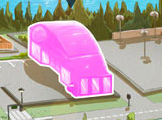 De kledingboetiek is de plek waar je shopt om van jouw Zoetje een "fashionista" te maken. Ook, zullen de kleren die je voor de afspraakjes gekocht hebben hier in verschillende kleuren te koop zijn. Spullen die hier gevonden worden, worden niet meegeteld in de afspraak foto's zelfs als jouw Zoetje ze draagt tijdens een afspraakje. Alleen afspraak spullen zullen verschijnen in de afspraak foto's. Kleren van de kledingboetiek worden meer gebruikt om jouw Zoetje uniek te maken als je niet op een afspraakje bent. De eigenaar is Leigh, Lysander's oudere broer en Rosalie's vriendje.
Categorieën

De kledingboetiek is verdeeld in 12 verschillende kleding categorieën: hoeden, jasjes, T-shirts, ondergoed, stukken voor onderaan, sokken, schoenen, halskettingen, hakken, accessoires en tasjes.
Ad blocker interference detected!
Wikia is a free-to-use site that makes money from advertising. We have a modified experience for viewers using ad blockers

Wikia is not accessible if you've made further modifications. Remove the custom ad blocker rule(s) and the page will load as expected.