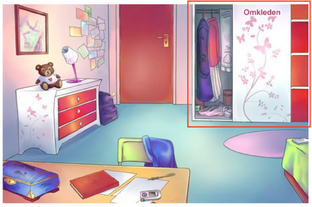 Jouw Kast staat in jouw apartement. Hier bewaar je je kledig, door erop te klikken krijg je een lijst van kleren te zien die jij hebt gekocht. Dus, kan je jouw Zoetje's kleren veranderen wanneer je maar wilt.
Ad blocker interference detected!
Wikia is a free-to-use site that makes money from advertising. We have a modified experience for viewers using ad blockers

Wikia is not accessible if you've made further modifications. Remove the custom ad blocker rule(s) and the page will load as expected.