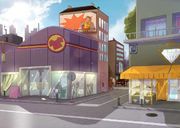 Dit is de plek waar je heen gaat om ringen te kopen die je zullen helpen om door het spel heen te kopen. Of om speciale hoofdstukken te spelen.
De eigenaar
Dit is de eigenaar van de juwelenzaak. Zijn naam is François-Xavier de Montherlant, maar hij wordt voornamelijk FXdeM genoemd door fans en spelers, omdat zijn naam zo lang is.
Ad blocker interference detected!
Wikia is a free-to-use site that makes money from advertising. We have a modified experience for viewers using ad blockers

Wikia is not accessible if you've made further modifications. Remove the custom ad blocker rule(s) and the page will load as expected.