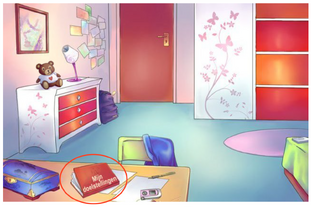 Je doelstellingen zijn iets waar je naar zoekt, of voor gaat; een doel. Tijdens een hoofdstuk, krijg je een beginnende doelstelling, als je die compleet hebt, kan je een nieuwe doelstelling krijgen, zo creëer je een verhaal (hoofdstuk). Je kan controleren wat je huidige doelstelling is door op het doelstelling balkje te klikken, of door naar je appartement te gaan en op het rode boekje te klikken op je bureau. Als je alle doelstellingen hebt voltooid in dat hoofdstuk kan je verder gaan naar het volgende hoofdstuk. 
Ad blocker interference detected!
Wikia is a free-to-use site that makes money from advertising. We have a modified experience for viewers using ad blockers

Wikia is not accessible if you've made further modifications. Remove the custom ad blocker rule(s) and the page will load as expected.